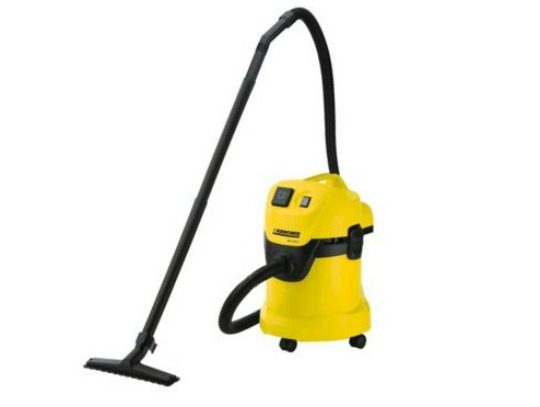 This WD3.500P vacuum cleaner from Karcher is on special offer at Tesco just now, reduced from £160.00 to a pretty impressive £60.00, saving you 100 big ones.
This clever gadget is basically a vacuum cleaner which you can use wet or dry both indoors and outdoors, without having to do a fiddly filter change. It also comes with an adaptor, enabling you to use it to extract dust and sawdust following the use of power tools. It's also suitable to use for moving leaves in blower mode. It has a 1400W motor, 4m cable and 2m hose plus water capacity of 17 litres. The tools and attachments it comes with include a wet and dry floor tool, suction tubes, crevice tool and a power tool adaptor. Storage is included for all cables and tools.
There are only four reviews on the site but they're all very good, and it scores either four or five out of a possible five stars. Here's a typical customer comment:
"This unit was bought to replace an old vacuum cleaner, and it's brilliant. Very powerful, and the brush head is ideal for vacuuming large areas such as parts of the garage floor."
Sounds like the kind of cleaning gadget that even the kids might show an interest in using, from time to time!
With thanks to thkarthik at HUKD!