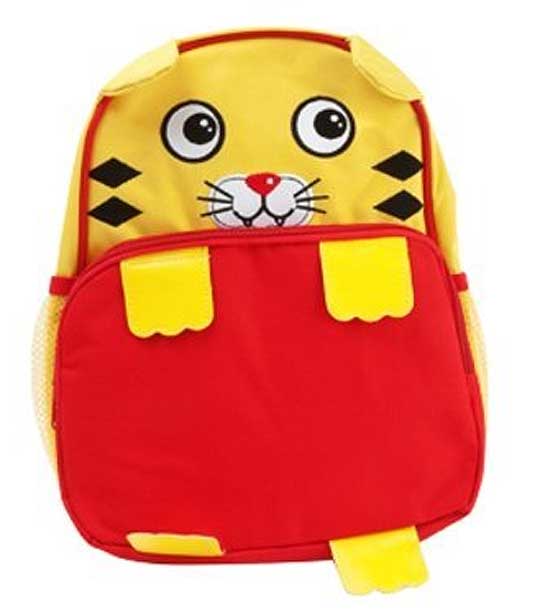 The other day I told you about a cute little green backpack that was in the sale over at Debenhams.  It was cute, but not too cute - so if you looked at it and felt it wasn't cute enough, then you should take a look at the JIP Tiger back pack over at Amazon.
They're (currently) selling it for £5.45, it's usual price is £15.99 (not sure how, but still!) and whilst their stock numbers are dwindling, they do have more on the way!
Right then, this JIP Tiger back pack measures: 26 x 22 x 9cm and will be able to cope with all sorts of child paraphernalia - whether it be school things, swimming stuff, or just bits and pieces they can't bear to leave at home when out and about.
If you buy this JIP Tiger back pack, not only will you have solved your back pack requirement, you'll have also done some good in the world.  You see, JIP have a project at Wereldkinden - www.wereldkinderen.nl - which is an organisation set up to help homeless children around the world.
Wereldkinderen believe that growing up in a loving and respectful atmosphere of a family is a fundamental right of every child and currently supports 110 projects in 14 countries!
Thanks to illicit_moon at HUKD