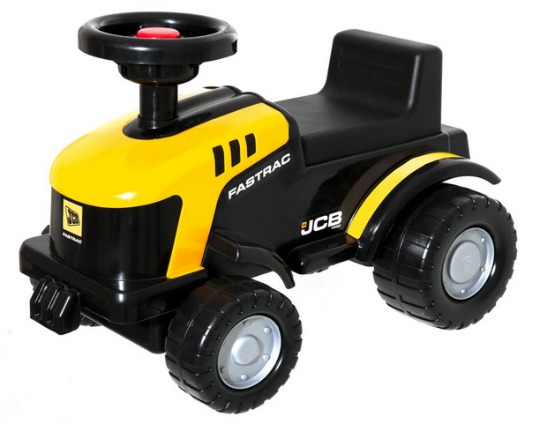 I have been waiting for the price to come back down on this JCB Ride-On, and sure enough Tesco Direct have reduced it from £20 down to £15, with the option of free click and collect.
It's a great ride-on, suitable from 12 months upwards, and is really well made and sturdy. I have seen some very flimsy plastic ride-ons but this is strong and takes a lot of battering in my house every day!
It is a foot to floor ride on, and although the steering wheel turns a little you can't turn it round corners like a scuttlebug, although my toddler has no problems getting his about. It's got a cute squeaky horn on the steering wheel and there is storage under the seat - that provide hours of fun for toddler too (put the blocks in, take them for a ride to the kitchen, take them out again...)
Having tried a few ride ons with my children I can say that along with the scuttlebug this is the best one we have come across. I think it's great value at £15, and although I have seen it a little cheaper that was more that a year ago, so this is the best price it has been for ages. I really recommend it.