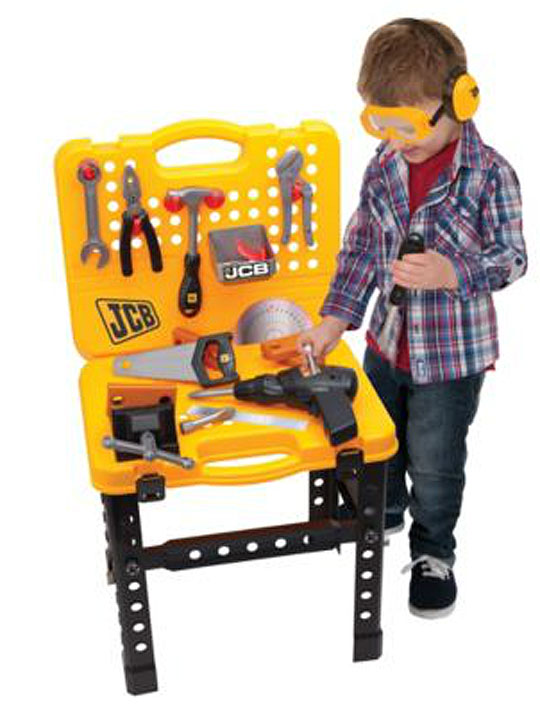 Argos are selling this JCB work bench for half price - £12.99, rather than £24.99.
If you have a wannabe member of the DIY SOS squad in your family then they'll love you forever if you buy them their very own JCB work bench!
Kids always seem keen to muck in and help out when you're doing DIY, or gardening things - until they become teenagers, of course, when the simple task of existing is just too exhausting.
But until then, when it's time to get the tools out and engage in a bit of proper 'Bob the Buildering', your little 'builder's mate' can help you out and play along with their own JCB worb bench - and you can keep custody of all the proper tools.
The JCB work bench features a battery operated drill, a hammer, spanner, saw, cut-apart wood and goggles, along with a pair of all-important ear defenders (the Health and Safety Exec' will be pleased!); best of all, it all packs away into its very own case.
If you really can't get yourself to an Argos store, or the ones local to you don't have stock, then you can arrange to have your JCB work bench delivered to you for an additional £3.95.  But if, the stock gods are on your side, you can pop into Argos and collect it for freeeee.
Happy DIY role playing!