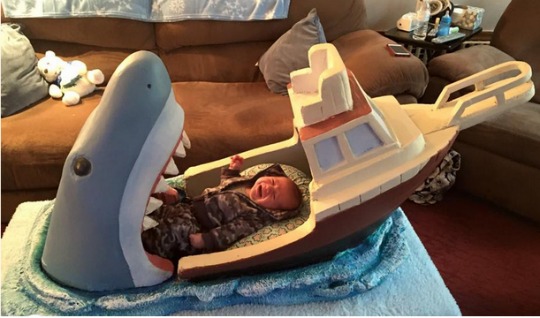 Have you seen these images of the Jaws inspired cot?
2 month old Michael Joseph Melaccio is the 'lucky' baby who this cot was designed for. Little Michael's uncle is props designer Joseph Reginella, and he wanted to make the cot like a scene from his favourite film 'Jaws' when Quint gets eaten by the great white shark!
I like to get my son's reaction to things like this, and he said "Wow! That's cool! Can we buy it?". When I asked whether his little brother would be scared to sleep in it, he said "No, because babies don't understand", and I guess he's got a point there. Although Michael looks upset in the first photo, he looks pretty happy in this one: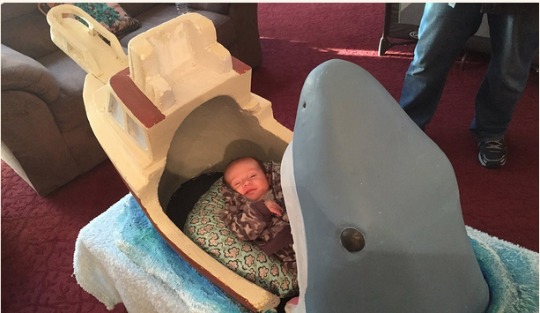 But how would you feel about being given something like this by your baby's uncle? Terrified of traumatising your child, or impressed with the effort it took to make?
Let us know what you think over on our Facebook page.