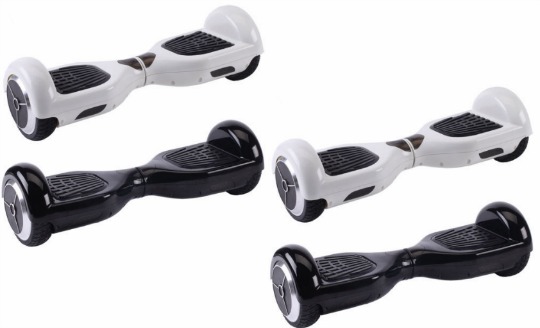 These are hot, hot, HOT this Christmas... The Hoverboard, Self Balancing Scooter things aren't the cheapest gadgets in the world but shop wisely and you can literally save £££'s. Reputable UK Seller Think Price is selling the iScoot H5 Wheel Electric Hoverboard Smart Self Balancing Scooter for just £243, with FREE delivery thrown in. This is a reasonable price and we have seen plenty of these at £270-£300.
All the cool people have one, Brooklyn Beckham, Lily Allen (is she still cool?). The motor is a respectable 500watts in total and is what you'd expect when buying one of these.
It has two 6.5" Tubeless Tyres which should be long lasting. You know when the battery is running low as it has a beeping alert, meaning you won't get stranded on it.
The LED guidance lights should keep you, I mean your child/teen on the right path. This particular Self Balancing Scooter has can reach a maximum speed of 15km/h to 20km/h.
Apparently, when shopping for one of these you need an LG or Samsung battery. This iScoot H5 one comes with a GENUINE LG 36V/4.4Ah Lithium Battery. You should get 15-20km roughly out of each charge.