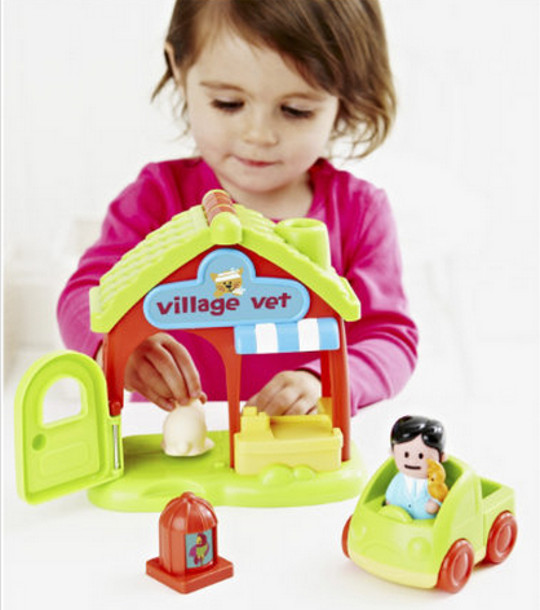 The HappyLand Village Vet has been reduced at ELC. Whereas it's normal price is £15 it is advertised at £7.50, which is already a fantastic saving. Add the code below, however, and you'll find it further reduced to £6. You do still have to pay the£2.95 postage and packaging, but considering you'd have had to pay that anyway, it's not the end of the world. If your order is over £50 your delivery is free, or you can look for it in store.
Take an additional 20% off at ELC
Discount: 20% off
Discount Code: RNLH
With this HappyLand Village Vet set, you can drive the vet around the village and twist the parrot's cage to wake him up or make him go to sleep. If you press the buttons on the roof top, you'll also be met with a bunch of different sounds.
The set includes a vet and two animals, one of which is the rabbit and the other a parrot. You also get the vet's surgery and his car. Great for pretend play, this set is aimed at little people over 18 months and it requires four AA batteries to run.
Thanks to bigmac77uk at HUKD