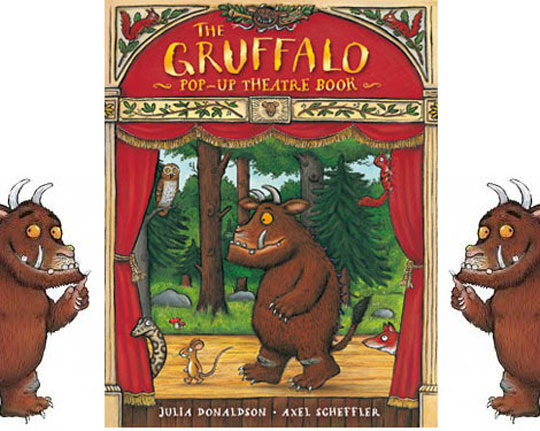 Red House have come up trumps again with the lowest priced deal on this Gruffalo pop-up theatre book - they're selling it for £4.99 rather than the full-price £15.99.
Just to quickly give you an idea of what a good price this is, the other 'usual suspects' are selling Gruffalo pop-up theatre books for the following:
Base.com - £10.30
Pickabook - £11.19
The HUT - £11.82
Play.com - £12.00
The Book Depository - £12.07
Blackwell - £18.49
I've written about this Gruffalo pop-up theatre book a couple of times before and each time I say I want a copy of my own - maybe I'll treat myself to one for Mother's Day! I don't necessarily want to play with it and stage my own Gruffalo pop-up shows, I just have this strange desire to own it.
When you own a copy of the Gruffalo pop-up theatre book you have three things you can do:
Just read the story the way it was written
Turn the book into a stage and put on your very own Gruffalo performance, staying true to the original plot
Let your imagination run wild and make up your very own Gruffalo plays
All in all it sounds like lots of fun and an absolute must for any self-respecting Gruffalo fan.
Thanks to andywedge at HUKD