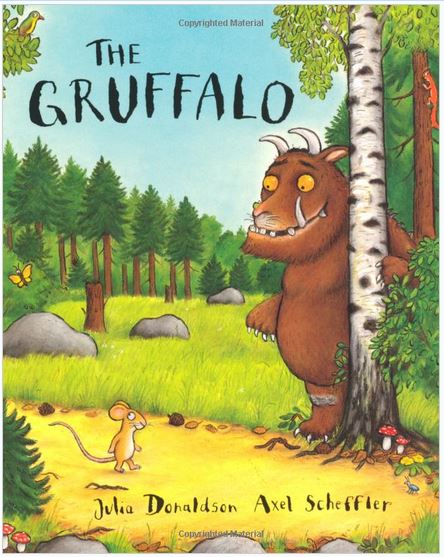 Amazon have reduced the price of the Gruffalo Boardbook from £6.99 to £3.49. It's got Amazon's free delivery included too, so it's a really good offer for something that'll make a good gift for your own or someone else's child.
We all know that Gruffalos don't really exist, don't we? Or do they? Well, you'll have to read the story, won't you!
"And so begins the story of a quick-witted mouse as he encounters a host of predators who seem to think he might make a tasty treat. As he ventures deeper into the deep dark wood, stumbling across a hungry fox, a not-so-wise owl, and a slimy snake, spinning ever-extraordinary yarns about the scary, scaly gruffalo, he quickly realises that the hungry beast he has been talking of isn't imaginary after all".
The Gruffalo is plays skilfully on a child's fears and then shows that even the most threatening of monsters are not always as scary as they seem.
The Gruffalo is an excellent, popular picture book for 3-5-year-olds to read along with their parents, and is already something of a classic.
Thanks to ellengallacher at HUKD