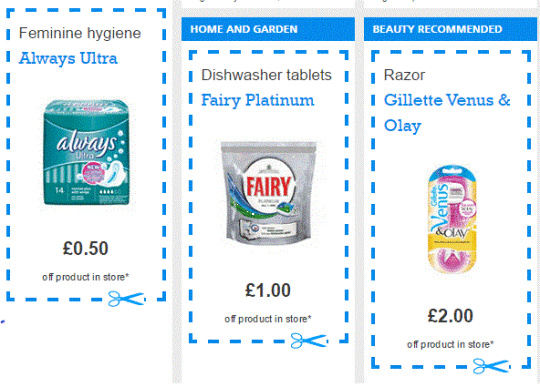 It's after Christmas and money's a little on the tight side for many of us, making January stretch out a little long! If you need a little help with groceries, don't forget you can print off Grocery Coupons for free at Super Savvy Me, and you can use them in your online shopping too.
The vouchers from Super Savvy Me can be used at supermarkets including Tesco, Sainsbury, ASDA, Morrisons and Waitrose.
All you have to do to qualify is register or login, go the 'Coupons' section in the header, choose your vouchers, print them off and redeem instore or online.
Offers right now include 50p off Head & Shoulders shampoo, £1 off dog and cat food, and air freshener.
There's the usual array of toiletries, cleaning materials and personal hygiene items, with savings up to £3 - that's for the charger for batteries - or £2.50 off the toiletries
If you were to use all the vouchers, you'd save over £22 on your shopping, which is a healthy amount at this time of year!