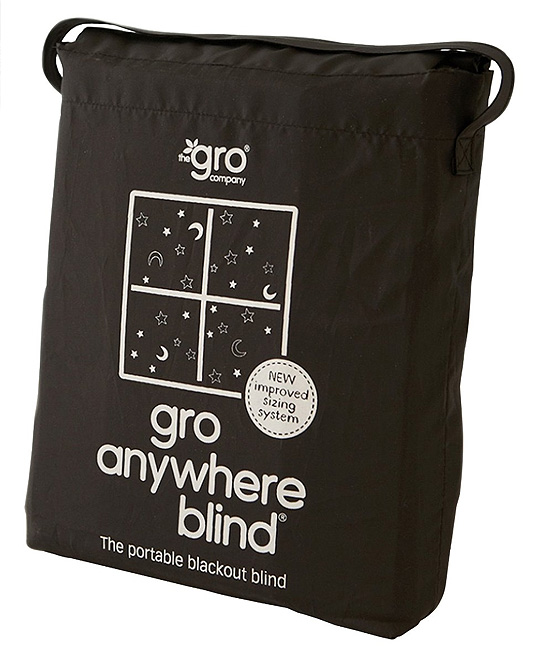 Amazon are selling the new version of this Gro Anywhere Black Out Blind for £17.95 instead of £29.99.
I've written about this Gro Anywhere black out blind a few times before, and I still think it is utter genius; GENIUS, I tell. You can't beat a dark room for encouraging small people to pay a visit to the Land of Nod!
I can't sleep when it's light outside, so I'm a big fan of shutting out the light when it's time to get down the business of sleeping: daylight = time to be awake; darkness = time to  s  l  e  e  p.
This is all very well and good at home but what about when you go away?  I have countless, now humourous, tales about fashioning DIY blackout blinds from almost anything I could lay my hands - towels, sheets, blankets, coats, even taping black bin liners up at the windows (hey it worked!).
HOW much easier it would have been if this genius piece of kit had been around back then!  Just pick it up, take it with you, stick it up at the offending light-letting-in window with its suction cups and VIOLA! Instant darkness, instant night time, instant(ish) sleeping child; perfect!
Your Gro Anywhere black out blind will fit any window up to a maximum size of 130cm by 198cm - it uses velcro to resize for smaller windows - and comes in its own handy carry bag. Marvellous!
Thanks to harmonial at HUKD