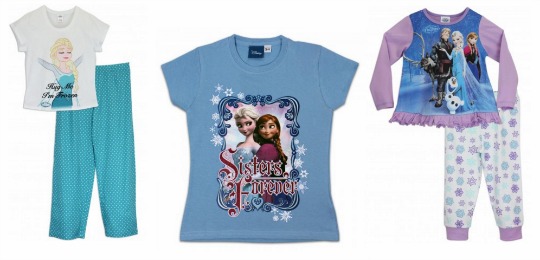 Character have a great deal on Frozen goodies with 30% off until midnight tonight! To get your extra discount you just need to enter the code FIREWORK30 at the checkout.
There are 60 different Frozen items in this offer, and it includes pyjamas and nightwear, clothing, bags and accessories. There's a really good selection, and prices start from an incredible £1.37 using that code!
The Frozen Frenzy offer ends today so you need to be quick to get this one. There are t-shirts like this one* for £1.37, a sweatshirt* for only £2.07, and bags* start from £2.07 too! There are also lots of pyjamas and nightwear in the offer, so you could sort out the Christmas Eve Box pjs as well as some gifts and stocking fillers at really low prices.
By the way...they have Women's Frozen Pyjamas with "Hug Me...I'm Frozen" written on them at £6.26!
Postage and packing is a bit of a pain with this site as the charge is £2.95 for the first item and then an extra 50 per extra item, but if you stock up or grab some gifts then orders over £25 get free delivery. You'd be amazed how much you can get for a £25 order with these teeny tiny prices!