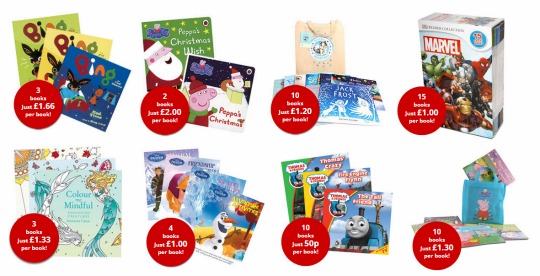 The Book People is one of my favourite websites, I am a real bookworm and so is my 3 year old, we are forever buying new books! I will definitely be placing an order today as until midnight tonight they are offering FREE delivery on orders over £10 when you use the code XMASDEL at checkout.
There are so many things I can see on here that would make brilliant Christmas presents. For example this set of Colour Me Mindful Adult Colouring Books* are the bargain price of £3.99 for 3 books. You could easily split these up with a pack of pencils as a small gift to someone.
The Match Annual 2016* is a bargain too at just £2.99, these annuals make fab stocking fillers. I love these Peppa Pig Make Your Own Sets, the George Pirate Costume* is just £4.99 and the George Hero Costume* is just £7.99. They would make fantastic Christmas gifts or even to keep by for birthday parties. Also for any Peppa Pig fans, the Peppa's Christmas Set* includes 2 Christmas hardback books for just £3.99!
My little girl is a huge Bing Bunny fan, this Bing Bunny Picture Book Collection* is just £4.99 for 3 books, what a fab buy this would be for any little Bing fan and an absolute bargain too!