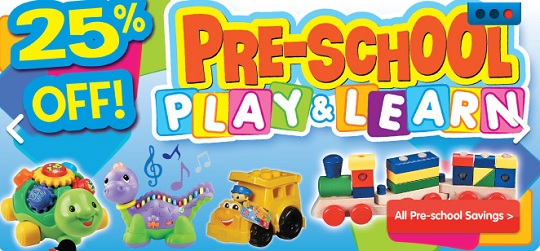 The Entertainer is currently offering free delivery on all orders over £40. You will need to enter the code that is below in order to qualify for the free delivery deal. This is a sweet offering for those of you who've found the perfect pressie but don't fancy paying the extra delivery charges.
The code that you need to get your free delivery from The Entertainer is FREE40. Yep, that's it. You enter the code at the checkout and your charges will be whipped off if you happen to spend over £40. One thing I always end up doing is somehow wanting the one thing that's £39 and dithering over getting something else to qualify for free delivery or just taking the hit.
Some of the cool deals on offer this week at The Entertainer include 15% off a range of Little Tikes products, up to 50% off outdoor toys and up to 25% off preschool play and learn items. You're bound to find something in there!