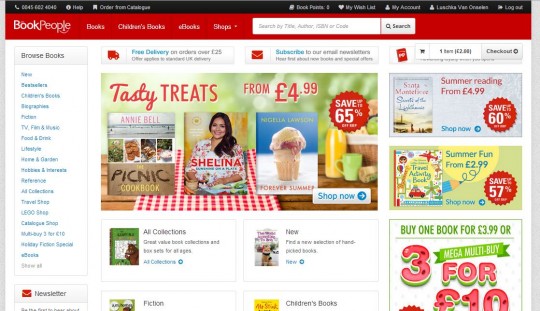 The Book People have a free delivery code at the moment, so your shopping can be sent out to you free of charge, with some exceptions. There are loads of books at The Book People to keep little ones busy over the summer holidays, with a huge variety for every need.
Get your books sent to you free of charge from the Book People*
Discount: £2.95 for Free Delivery
Exceptions: Ireland and parts of Scotland, Highlands and Islands are excepted or may require a surcharge
Expires: 2 August 2013
Discount Code: HELLO
I love free delivery codes, because I hate paying for shipping. It's a pet hate. Having free delivery makes me much more likely to buy and as it happens, I still have  books in my basket that I didn't buy a few days ago, so now with not paying shipping I'll be getting those.
This offer can only be used once per customer and while you can use it on discounted items, you can't use it with any other voucher codes.
Happy reading!