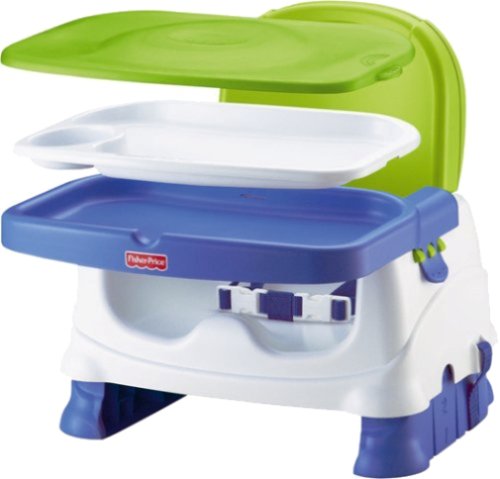 The Fisher-Price Healthy Care Booster Sea is currently £33.30 at Amazon, compared to the £39 RRP and £51 at Play.com.
The Fisher-Price Healthy Care Deluxe Booster Seat has a feeding tray you can sanitise right in the dishwasher. With the snap-on lid in place your child's tray will stay clean until you're ready to use it. So you can take it wherever you go (it folds compactly) and always be sure that baby's feeding tray is dishwasher-clean.
It has three height adjustments that allow for a custom fit to any table. Front and rear seat straps adjust to fit virtually any chair and the three-point harness adjusts to hold your growing child securely. To ease with cleaning, the Healthy Care seat is free of crevices, so it won't trap crumbs, which is a major bonus in my experience! The booster folds compactly for portability and has a carry strap so you can take it anywhere. It has a weight limit of 50 lbs or 23 kg.