Fisher Price Discover n' Grow Jumperoo £76.99 @ Kiddicare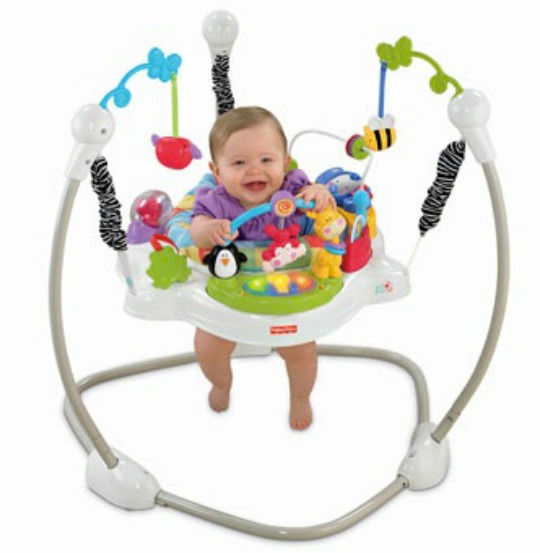 The new Fisher Price Discover n' Grow Jumperoo is £76.99 at Kiddicare just now, reduced from £109.99. That's 30% off the original price.
The Discover n' Grow Jumperoo is a baby jumper with a padded seat suspended by three springs attached to a freestanding frame so that little feet ones can hop up and down and in safety. The seat provides limited movement from left to right and front to back, and is adjustable in height by means of three position straps. The seat rotates 360 degrees providing spinning fun for the child as well as access to the toys located around the perimeter of the unit. There are a series of toys located around the seat platform and this also incorporates lights and sounds which help entertain the child. The seat pad is also machine-washable.