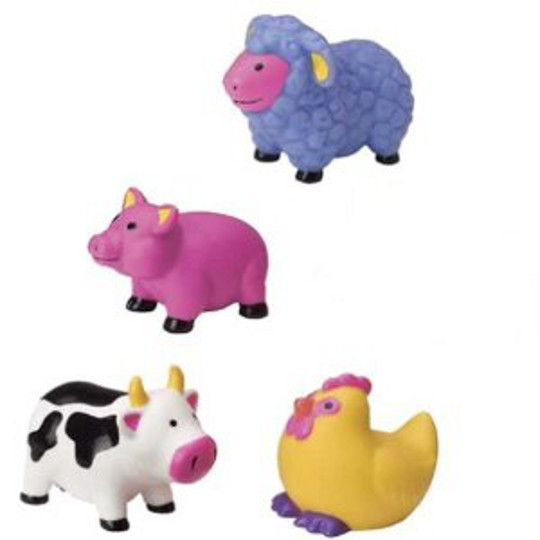 Farm Bath Squirters from Alex are on sale at Amazon as one of the deals of the week. It is currently £6.02 instead of £9.98
There's little in our house that I love as much as bath time - especially if bath time happens to be at 4pm and keep the girls busy for a good hour, at least till dinner time. We do themed baths, and toy baths and coloured baths. Anything, really, to make bath time into play time and we find water is a really good cleanser for bad moods and cooped up, frustrated children.
We have a range of bath toys, and I must admit that I like the Alex toys. We don't have these - we have a few hundred foam bath stickers - but these look like so much fun too.
In the squirter set there are four animals - a sheep, pig, a cow and a duck. They come in a clear carry case bag with a very handy draining mesh for a base.
The squirters are phthalate-free and are 7x7 cm, so shouldn't pose much of a choking hazard, and as such are suitable for babies six months and up.
The only thing to be conscious of with these is that since they are squirters, if you leave water in them you are likely to have mold growing in them very soon, so be sure to squirt out all the water after every use, and keep an eye on them.