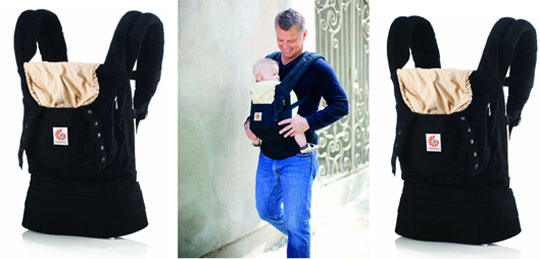 If you're after a baby carrier then you should take a look at this Ergo baby carrier over at Amazon, it's currently up for grabs for £64.92 instead of £94.90.
I can't help but smile when I see baby carriers that cost quite a bit of money - go to any African country and you'll see babies being carried quite comfortably by their mothers in nothing more than a long piece of material wrapped around them which, I can guarantee, didn't cost them anything close to £64.92...or even a fiver for that matter.
But hey, this isn't Africa and there's most definitely an art to safely tying babies to you without the risk of them sliding out! So, just to be on the safe side, I'd consider this Ergo bay carrier.
It's made from durable cotton canvas and has high-density padding and straps which adjust to give the perfect fit.  You can 'wear' your baby on your front, on your back or on your waist to the side and it features an integrated sleep hood to supports your baby's head while they're sleeping, AND also protects them from sun and wind.
If that wasn't enough for you, there's a large zipped storage pocket where you can stash your purse, wallet, keys, and phone - marvellous, now you can't do that with a large towel or long piece of material!
Thanks to amitrg at HUKD