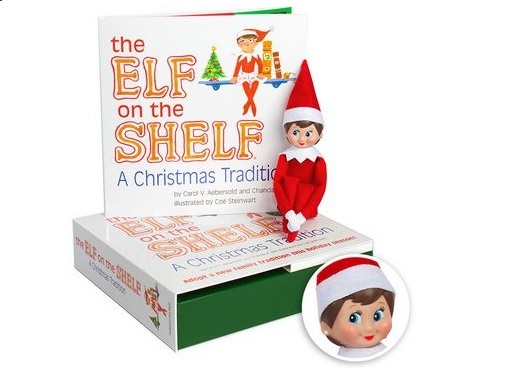 The Book Depository is selling a girl version of The Elf On The Shelf with a book too, for £20.72 delivered. It's currently £35.99 at The Book People, and almost £30 at Baby Republic, so it's a great price.
If you're an Elf on the Shelf lover, you may particularly love this girl version.
The Elf on the Shelf: A Christmas Tradition™ is an activity the entire family will enjoy. Based on the tradition Carol Aebersold began with her family in the 1970s, this cleverly rhymed children's book explains that Santa knows who is naughty and/or nice because he sends a scout elf to every home. During the holiday season, the elf watches children by day and reports to Santa each night. When children awake, the elf has returned from the North Pole and can be found hiding in a different location. This activity allows The Elf on the Shelf to become a delightful hide-and-seek game.
Personally I hate the idea of a spy in the house, reporting back to Santa about my children - hello dodgy! - but I do love the absolute effort some parents go to, check out this thread for tons more Elf on the Shelf ideas.