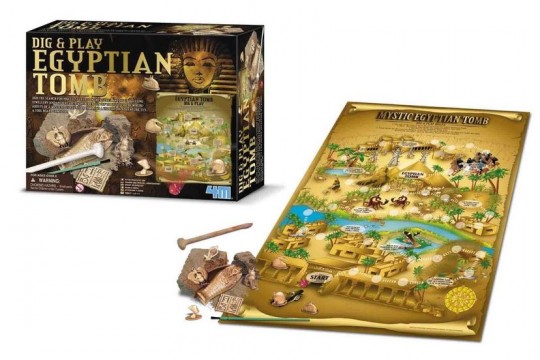 There's 70% off the Egyptian Tomb Dig and Play set at Amazon, which they're selling for £3.30 instead of £10.99. 
This looks like something really interesting, and I'm not sure, but it looks like it could also be great filler for a sensory box, especially at this price.
Parents up and down the country are on the lookout for things they can do with their kids this summer.
The reviews on the  Egyptian Tomb Dig and Play set are much more helpful than the information. Apparently you actually dig away at the plaster tomb with the provided plastic hammer and scraping tool and a paintbrush. In the center you find all the game pieces for the boardgame.
According to the reviews, this is good for a few hours play, and the children love it, but it makes an almighty mess, so is definitely better for an outdoor activity.
Thanks to Ryanp at HUKD for this great find!