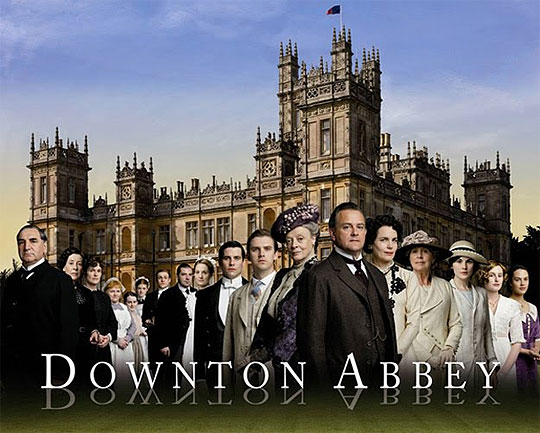 If you're coming a bit late to the Downton Abbey party and want to catch up on what's happened so far, then you need to go to Amazon as they win today's gold star for the lowest price Downton Abbey Series 1 and 2 DVD boxset.
They're letting it go for £13.49, Zavvi are their next price rivals at £14.95, followed by The Hut at £20.95 and Sainsbury's at £24.95 - Amazon it is then!
My path to Downton Abbey 'enlightenment' was a most unexpected one.  I have two grown up nephews who live just 20 minutes away from me - one of them is a professional rugby player and the other is heavily into all things motorsport; they are both very cool and absolutely NOT costume drama types.
OR so I thought! This time last year, we all went out for curry and a beer after the first rugby game of the season and the conversation got onto family history and how things used to be 100 years ago etc.  This triggered off much excitement between the nephews when they remembered that the new series of Downton Abbey was starting the very next evening.
Now, they're both notorious practical jokers and you can never really be sure when they're on the wind-up - but, hand-on-heart they promised they had been glued to every episode of the first series, felt bereft when it ended and couldn't wait for the next series to begin!
I foolishly tuned into Downton Abbey the following evening and promptly got hooked, as did my 17-year-old teenage son; crazy - and OH my goodness it all ended on a cliffhanger with the Christmas special!
Series 3 of Downton (if you want to sound like a true fan, you have to drop the 'Abbey' bit) starts in the next couple of weeks on ITV1, so you've got a little bit of time to catch up on Series 1 and 2.
Happy watching Downton drama and scandal!