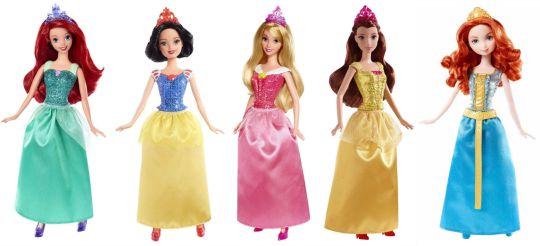 Toys R Us have some great bargains at the moment and some of the Disney Princess Sparkle Dolls have been reduced by 50%, down in price from £11.99 to £5.99 each.
There are five different dolls that have been reduced: Belle, Sleeping Beauty, Ariel, Merida and Snow White. The only one in stock for home delivery right now is Sleeping Beauty, but all the others are sold in store subject to availability.
It's s shame that most of them are in stores only at the moment, but if you know a Sleeping Beauty fan then you are in luck as you can order and click and collect for free. Otherwise its a case of checking your nearest store and keeping your fingers crossed that they have stock.
I hope some you manage to find these Disney Princess Sparkle Dolls as they are such a bargain. Good luck!
Thanks to Lauren G on Facebook.