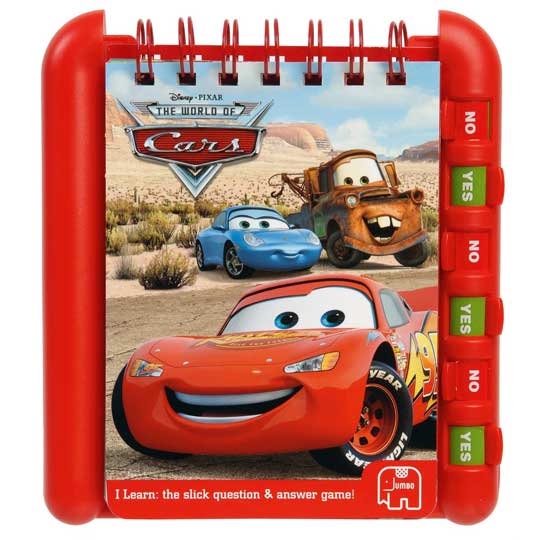 Amazon are selling this Disney Pixar Cars Yes/No game for £5.99 - now, the price has already gone up to this from £3.23, its usual full price is £9.99 so be warned...it could go back up to that, a-n-y time Amazon feel like making it so!
I LOVE playing Yes/No games!! I think this Disney Pixar Cars version would make a fab game to play over Christmas (and at any other time of the year, to be honest!) with the little ones in your family; not only will it be fun, but they'll be learning and developing all sorts of skills in the process.
It's suitable for youngsters aged four years and over, with the object of the game being the identification of a variety of images, shapes, colours and numbers from the game's picture pages.
There are 100 picture questions on the pages, which come in a stand-up spiral binder, and the answers to those questions are printed on the reverse of each page.
I wish this was an Amazon Deal of the Week; I really loathe their super-bargain pricing one minute, then back up to full price the next *scowl*
Thanks to Pink Mummy at HUKD