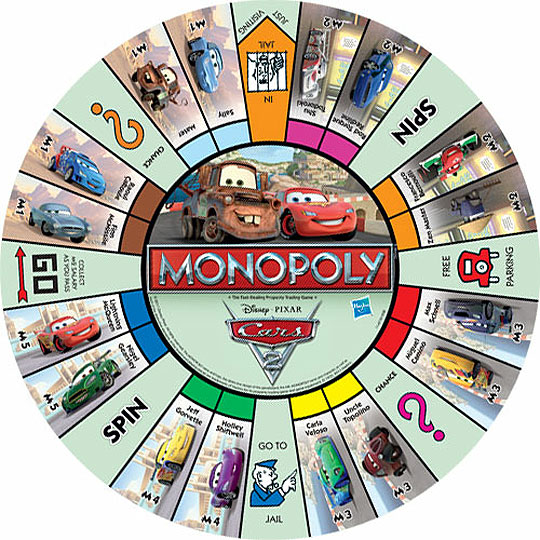 Tesco are selling this Disney Cars version of Monopoly for £4.50.
I have fond memories of playing Monopoly as a kid - I always liked being the boot or the dog - and my enjoyment of the game continued into adulthood until I started playing my ex-husband.
He is a LETHAL Monopoly opponent and I was routinely made bankrupt; no matter which strategy I employed, his was always more effective and I always lost.  It got the stage where I refused to play any more and I never want to set boot on a Monopoly board again!
This version is slightly different in that you have to race around the Disney cars circuit - no Park Lane or Pall Mall here! - the end goal is still the same though, to be the one with the most MONEY!
Disney Cars Monopoly can be played with between two and six players and is suitable for little ones aged five years or older.
Standard delivery with Tesco now costs just £3 or you can arrange to collect your Disney Cars Monopoly for free in-store.
Thanks to no1kazza at HUKD