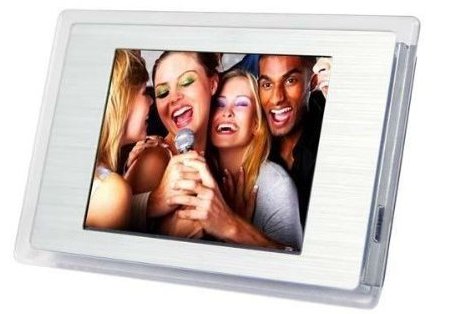 There's a digital photo frame fridge magnet on offer at Amazon for £17.32, 51% off the usual price.
We have a few digital photo frames in our home. It's a fab way of having a wall full of pictures without having a wall full of holes. I especially love our Kodak frame, which lets you email pictures to it – which is just awesome when you live far away from family and friends.
This digital photo frame is magnet sized – not full photo sized- and has 32MB of internal memory, which can store around 66 photos.
It has a built in rechargeable battery, but the major complaint against this is that the battery only lasts a day (around 11 hours) before it needs charging again. It charges via USB though, so doesn't require additional batteries.
The fridge magnet digital photo frame supports JPG, BMP and GIF files, but images have to be transferred using the software they supply.
This offer is available till midnight on Sunday.