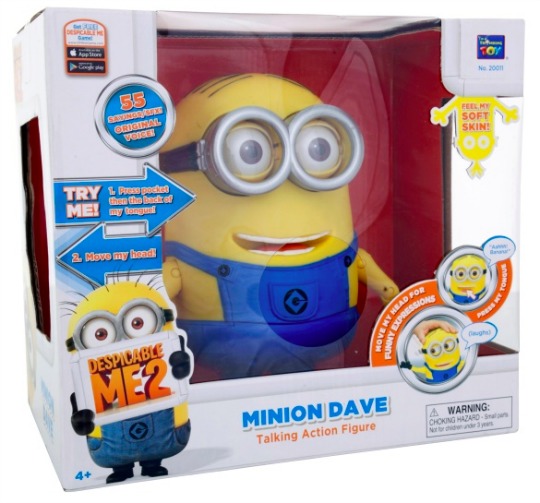 Minions seem to be the must-have toy this Christmas, and there currently just £29.99 at Smyths Toys.
These are more than £40 elsewhere online.
There are 56 reviews of this item on the Smyths Toys website, and customers have rated it 4.8 out of a possible 5 stars. Here's a fairly typical review to give you an idea of what people make of it:
"Hours of fun - I bought this for my nephew's 6th birthday and he is delighted with it. He is particularly fond of the inappropriate noises it makes, which he finds hilarious."
I quite fancy asking Santa for one of these myself!