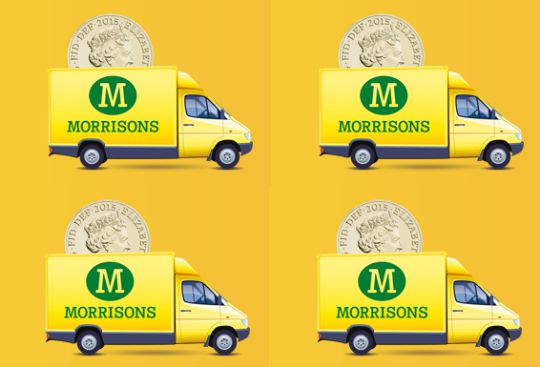 Are you lucky enough to be in a Morrisons Delivery Area? I am not and that annoys me, hopefully one day though! As of now Morrisons are offering their online shoppers the chance to sign up to Delivery Pass. Delivery Pass is where you pay a one-off fee for all your Morrisons groceries deliveries. You can order as often as you want and you won't have to pay any charges over the course of one, six or twelve months. Prices start from just £2.50 a month, so think of the money you could save if you shop regularly with Morrisons.
You get the choice of two different plans with Morrisons Delivery Pass:  Anytime - As many a one delivery a day, each day of the week. Midweek - As many as one delivery a day, on a Tuesday, Wednesday and Thursday.
The benefits to signing up to Morrisons Delivery Pass is that you will save £££'s on grocery delivery fees and you will also get the pick of the Christmas delivery time slots before non-delivery pass holders.
The cheapest Delivery Pass Package is if you buy 12 months of Midweek for £30. That works out at just £2.50. If you don't fancy paying all that in one go then they do a 1 month deal for £5 Midweek or £7 Anytime.
All terms and conditions for the Morrisons Delivery Pass can be found here.