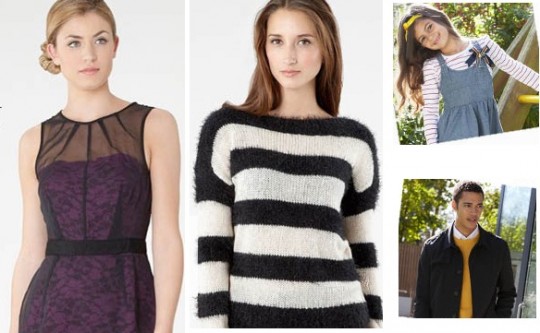 Use this Debenhams online promotional code to get free delivery when shopping online. It can be used with sale items too. Great for getting sorted for the cooler weather, as there's a 20% discount on women's knit wear at the moment, and sales on many other items of clothes. Standard delivery is normally £3.99.
Click here to get free delivery using this Debenhams promotional code
Discount: Free delivery
Promotion Code: SH77
Expiry: 19th October 2011
With this code, you need to insert it on the shopping bag page. When you go to your bag, scroll down to underneath the items you've purchased, and enter it in the Promotion Code box. Click Apply. When you go to the checkout, it will have been automatically deducted from the invoice.
Personally, free delivery codes are my favourite. They make it possible to buy just single items, for instance. Which is pretty much all I'd buy mostly from Debenhams, as their kids clothing is pretty good quality but not necessarily the cheapest.
The site is also offering 20% off women's occasion wear, plus there's the huge Blue Cross sale with up to 70% off selected lines.
Thanks to rudie111 at HUKD!