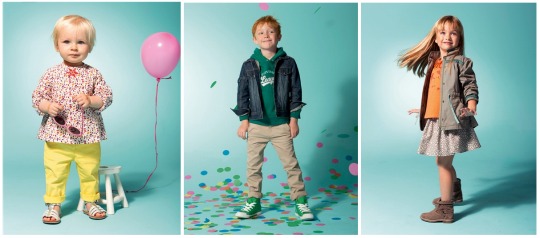 If you haven't shopped with Verbaudet before then now is a good time to give them a try. They are part of the same company as La Redoute, and they sell gorgeous clothing and shoes for babies and children, as well as nursery and maternity items. They always have a good offer for first time customers, and this one is fab.
When you use the code 4873 at the checkout you get:
£15 off your first order of £29 or more, effetely making your order half price!
Free Delivery saving you £3.99
A Free Gift which this time is a Shape Sorter baby toy.
There are terms and conditions to this offer, including that the £15 off will not apply to Sale or Final Clearance items. This does mean that you are getting £15 off the new collection, so that doesn't seem too bad! The offer code is valid for new customers only, and will expire on 30th April 2015. When you follow the links it will also take you to a Special Welcome Boutique with offers and prices that are exclusive for new customers.
The clothing and accessories that Verbaudet sell are really good quality as well as being that little bit different from the usual High Street selection, though from a French company that is what you would expect. It's well worth a look, and you'll find that after your first order you will be given similar offers that you can use on subsequent orders as well - I don't think I've ever paid full price for anything from Verbaudet! Take a look and let us know what you think.