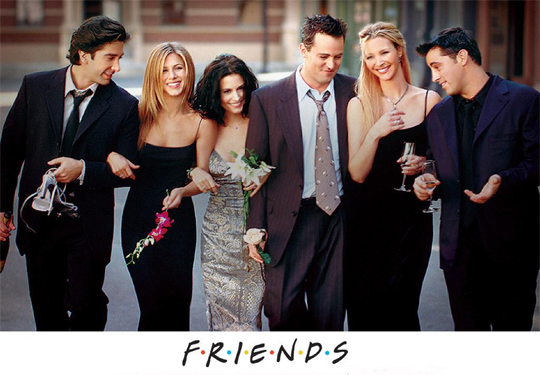 Tesco Entertainment are selling the complete Friends DVD box set - that's series 1 to 10 - for £42.76, the next cheapest I can find is over at Play or Amazon for around the £53 mark.
I loved Friends back in the day and I've recently got hooked on it again thanks to the never ending re-runs on Comedy Central.
When the complete box set was first released it was priced at £100 for ages everywhere, even the most die-hard Friends devotees winced at the thought of paying that for the complete box set.
Thankfully, over time, the price has come down and all those who practiced ultimate patience by not buying it back then, can reap the rewards now - this isn't the cheapest price I've seen the complete Friends DVD box set for, but it's the cheapest I've seen it for a long time.
It's hard to imagine a time when the names Ross, Phoebe, Rachel, Joey (how yooou doin'?), Monica and Chandler weren't as familiar to us as our own.
And it's hard to imagine a time when you didn't automatically hear, "OH. MY. GOD!" in the style of Janice - woman of THE most irritating voice in the whole world - like a Pavlovian response the moment you saw her on screen.  I wonder if she sounds like that in real life...?
For my money, the Friends DVD box set is the ideal thing for bringing out on rainy days, birthdays and those just-want-to-curl-up-on-the-sofa-with-a-box-of-chocolate days; wonderful.
Happy cuddling up with friends in Central Perk