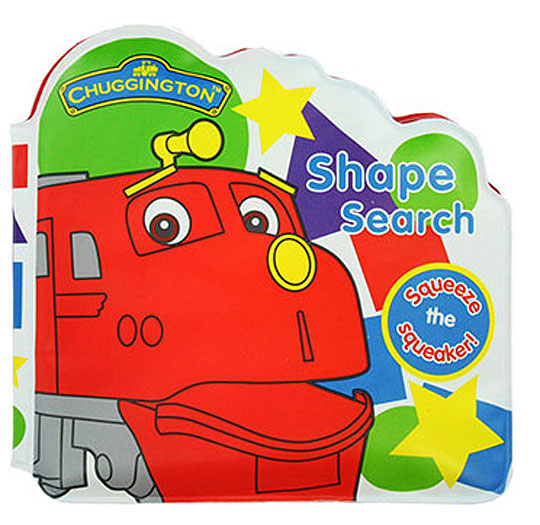 You might have to be quick to get your hands on one of these Chuggington bath books - it's been going out of stock, then coming back into stock, then going out of stock, rinse and repeat, for a while.
It's worth checking back, though, if it's showing as out of stock when you get there, because bath books are GREAT.  And if you have a young Chuggington fan then, as far as they'll be concerned, it'll be the best bath book EVER!
Not ONLY are bath books great, but the price is pretty awesome too - 99 pence for a Chuggington bath book isn't to be sniffed at, especially as I have a free delivery code for you too!
The theme of this particular Chuggington bath book is Shape Search (I LOVE anything to do with shape searching or sorting!) and there's a squeeker to press too.  I don't really know if it gets any better for a small Chuggington fan: a Chuggington book they can play with in the bath, complete with the option to make squeeking noises.
Now, don't forget to enter this free delivery code at the checkout, otherwise you'll end up paying more than you have to.  It's: MDLY.
Thanks to sapphire1 at HUKD