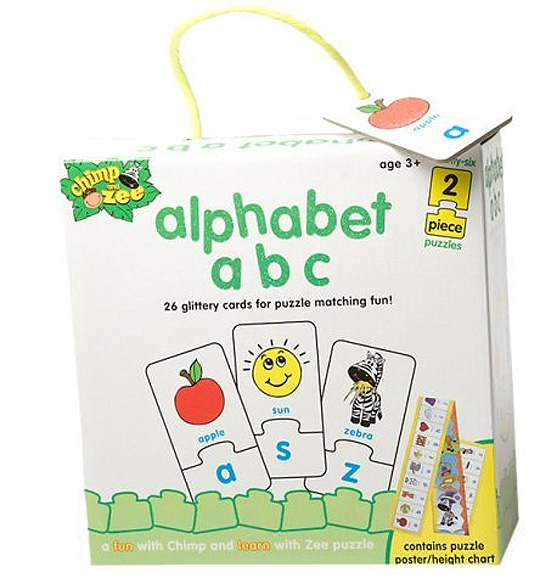 Amazon are selling this Chimp and Zee alphabet puzzle for £3.45 instead of £9.99.
I've sorted out all my big Christmas pressies for everyone now, am in full 'stocking filler' mode and think this Chimp and Zee alphabet puzzle will pad out a stocking very nicely without being a useless piece of tat that will get used/played with a couple of times and then thrown away or forgotten about.
I love getting puzzles, I love giving puzzles and I love doing puzzles - they're grossly satisfying and, for kids, they're fabulous for teaching them all sorts of skills: fine motor skills (sorting out the pieces), pattern recognition and problem solving (putting the pieces together in the right places) and this  puzzle will also help them to get to grips with the alphabet.
Their are two chunky pieces for each letter - a letter piece and a picture to match it.  There are flash cards to, so you can play a guessing game or match and memory game with your youngster.
There are eight ordering days left if you want to make sure Amazon delivery your Chimp and Zee alphabet puzzle in time for Christmas - I'd do it now, if you know someone who'd enjoy unwrapping it on Christmas morning.
Thanks to wishihadadonkey at HUKD