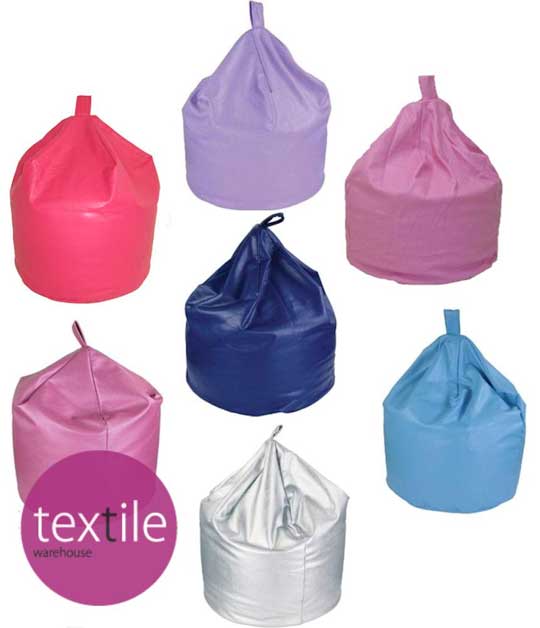 Textile Warehouse on eBay are selling children's bean bags for £4.95; delivery is free - yippeeee!
You know, bean bags or bean bag chairs just remind me of being a kid - I had a red fluffy bean bag that I absolutely adored; my cousin, nearest to me in age, had one too and whenever we'd go and stay at each other's houses the bean bags would come along for the ride.
These particular bean bags have a faux leather cover (just for the record, I hate the word 'faux' - mind you, 'leatherette' is worse!) which has a concealed zip in the bottom.  It has a 50cm footprint and meets 1988 Fire Regulations.
You know what kids are like with drinks and food, so these bean bag covers can be easily wiped clean with a damp sponge.  Another thing that's important with bean bags is the actual beans they're filled with - these beans are 'anti-flatten' beans, so your child's beloved bean bag (it will become that, trust me) will stay 'fatter' for longer.
There are various shades of blue and pink to choose from, all you have to do now is pick one and work out how you're going to hide it, wrap it up and fit it under the tree!
Thanks to mrshoppy at HUKD