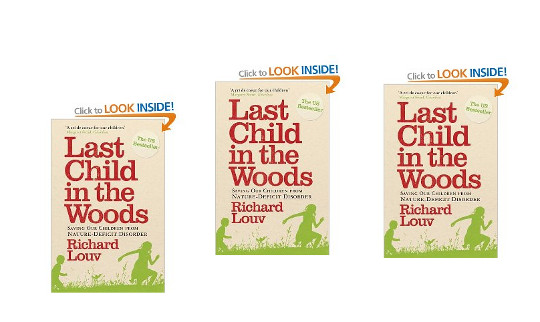 I've been wanting to read Last Child In The Woods: Saving Our Children from Nature-deficit Disorder for ages, but I find it impossible to read a book that's not on Kindle. Then I saw it reduced, and it's worth owning and reading, so the 31% saving is great.
Last Child in the Woods is a  huge international bestseller, fully revised for non-American readers. It was written and lead to a number of nature programmes being started, following research on things like ADD and mental health issues in children who don't get much nature play.
Last Child in the Woods shows how our children have become increasingly alienated and distant from nature, why this matters, and what we can do to make a difference.
"Camping in the garden, riding bikes through the woods, climbing trees, collecting bugs, picking wildflowers, running through piles of autumn leaves- basically the things many of our childhood memories are made of, but things that many of our children don't ever do. But for a whole generation of today's children the pleasures of a free-range childhood are missing, and their indoor habits contribute to epidemic obesity, attention-deficit disorder, isolation and childhood depression. "Last Child in the Woods" is a clarion call, brilliantly written, compelling and irresistibly persuasive - a book that will change minds and lives."