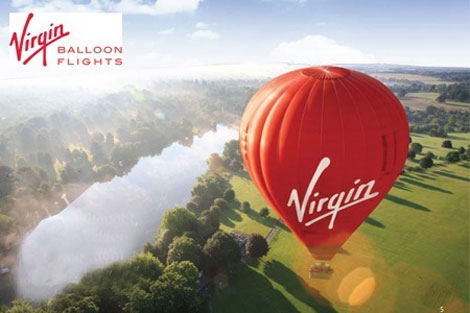 A champagne hot air balloon flight is one of the things on my 'Bucket List' and, with £100 taken off the full price, I'm rather tempted by this.
When the weather's calm in my part of the country, there are lots of hot air balloons in the sky; every time I see one silently sailing overhead I always make a mental note to actually book one.
We bought my dad a champagne hot air balloon flight for his 40th birthday (lots of years ago!) and he said it was fabulous!
This hot air balloon flight is run by Virgin, lasts for an hour and is brought to you by Groupon.
There are over 100 take-off locations - so there's bound to be one near you - and you have until midnight tonight (Saturday 17 September) to buy it.
You'll help the pilot inflate the balloon, have a glass of champagne when you land and will get a certificate too.
You can book your flight as of 1 October for dates in 2012 and you must have booked by 25 February 2012.
Happy flying!