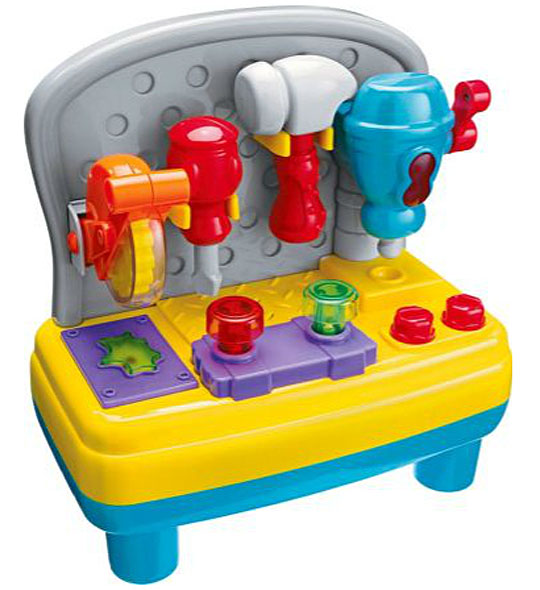 I've written about a couple of toy work benches lately, but they've all been suitable for slightly older children - what if you've got a real littley who wants to bash and bang along with you in their own DIY style?!
Well, how about this Chad Valley Mini Toy Work Bench for them?  It's suitable for little builder's mates aged 18 months and older and is half price at Argos at the moment - £7.99, rather than £14.99.
This mini toy work bench looks rather cute - I think it's because it's so chunky!  It features a drill with sound and light effects, and a circular saw that rotates and whirs.  There are also easy-to- grasp nuts and bolts to be screwed and unscrewed with the chunky screwdriver.
You'll need to make sure you have two AA batteries to hand, as that's what needed to bring it to life and they're not included.
Your Chad Valley Mini Work Bench is currently unavailable for home delivery, so you may have to hunt around for stock in your wider area if your local store doesn't have stock - use www.icheckstock.co.uk to aid you in your Chad Valley Mini Toy Work Bench stock quest!
Happy mini work benching!