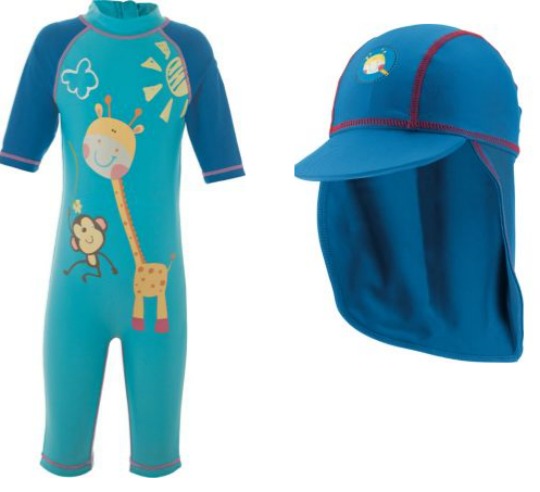 Originally £11.99, Ages 2-3, 3-4 and 4-5 are now reduced to £3.49, with 12-18 months still at full price.
This will default to Age 4-5, you have to choose the size you require from the drop down menu.
It's an all-in-one featuring a giraffe and monkey print and comes with the matching hat. I do like these suits, not only are they super cute but they really do offer the best protection in the sun, especially if you're off somewhere hot over the summer.
The description says "boys" but is it only suitable for boys? I'm not convinced but it's entirely up to you and what you would feel comfortable dressing your daughter in or if she's anything like mine-what she will choose to wear!
You can reserve this for collection at an Argos near you, I've had a look around and stock levels look positive, or opt for home delivery but that will set you back an extra £3.95.