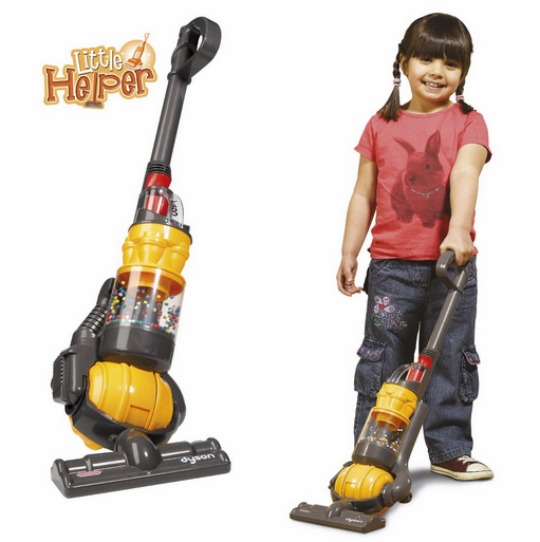 Why do little children get so fascinated with vacuum cleaners? I can't see the appeal myself but then it's a chore for adults. If your child is loving your hoover then this Casdon Little Helper Dyson Ball is just the thing. It's a replica of the real full sized vacuum and it even has suction so they can help you clean! How amazing is that! Plus it is nearly £10 cheaper than the RRP at just £15.96 from Amazon.
So here's what you can expect from the Casdon Little Helper Dyson Ball:
Direct replica of the latest "Ball" model Dyson
Features a simulated cyclone action with colourful balls
'Twists and Turns' just like the real thing!
Real suction from the foot of the vacuum
Removable debris holder at the back
Colour varies: You will either receive a yellow/grey version or a purple/red version
So what do you think? Will your own little helper enjoy joining you doing the chores? There's a little video on the Amazon website to show it in action and it looks better than my full sized hoover!