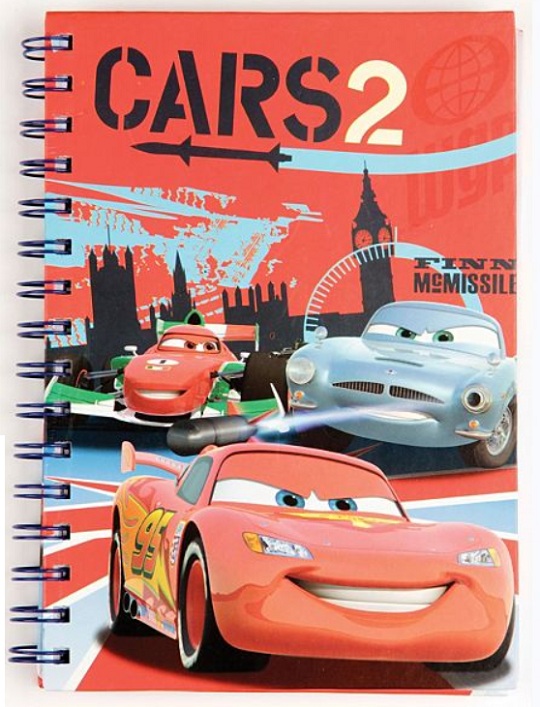 Isn't it typical? A perfect deal for party bags comes up and I'm broke. Happens every time! These Cars 2 A5 Wiro notebooks are exactly what I've been looking for. Instead of the usual tat I thought I'd do party bags next time with pencils or pens and a pad. Plus, Asda Direct has knocked £1.50 off these so they're only £1 each. Delivery is free of charge if you can collect in a store.
These notebooks are also dead handy take with you when you go out, and you want to have some to occupy the kids just in case. For example, we're away for the Jubilee bank holiday weekend, and a bit of drawing paper and some pens were just the thing to keep him occupied for a bit in the motorway services while we had a break from driving. It is incredible just how brain dead the monotony of the M11 leaves you!
The notebook features characters from the new Cars 2 movie, including Lightning McQueen and Finn McMissile. My son really took to the Finn McMissile character. I don't know if it was because he was British, or voiced by Michael Caine (we live in south London so a familar accent), or just because he was a really cool car. I think the action, James Bond styled, opening to the movie helped a lot. Whatever it was, he only really wants Cars merchandise that feature Finn McMissile in some way, so this is helpful for me.
Thanks to lucerysmum at HUKD!