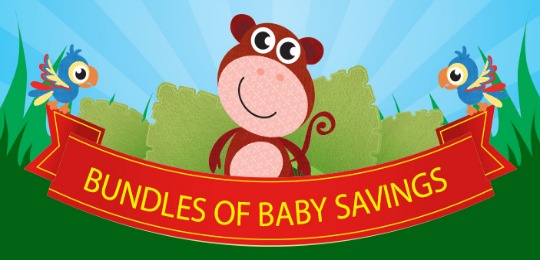 Although the Baby & Toddler Event has finished at Asda, they have just launched a new promotion with lower prices on loads of baby essentials across feeding, changing, bath time, travel and nursery and play.
You can get these savings either in stores, online if you get your groceries from Asda, or some of the non food items are also available online from George (previously Asda Direct).
Some of the savings are great, and here are a few that jumped out at me:
There are lots more offers for baby items, and these are the sort of prices that we would expect to see when a baby event is on, not when one has finished! Some of the prices are Asda's usual low price, some seem to be short term offers as part of this 'Bundles Of Baby Savings' event, and others are on Rollback. All this means that we don't know how long the offers will last, so it's a good idea to stock up, if you didn't already.
With the recent price drops on baby products that Tesco announced, and this promotion at Asda, it's all good news for parents.