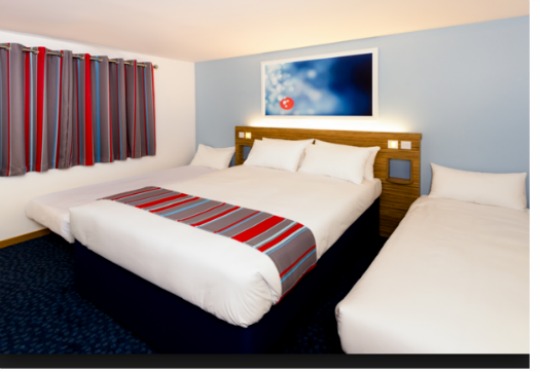 December is the time of year when we contemplate visiting Granny and Grandad in Edinburgh, or Auntie Cath in Birmingham. Perhaps you are thinking of Christmas Shopping in York? The thing that puts us off is money. Who wants to be shelling out £70+ on a hotel room, when you have Christmas Presents to pay for? NO-ONE! Travelodge have some great prices on rooms in December, across their UK hotels. Plus use promo code CW59437G and save an extra £15 off. WOWZERS!
Here's some examples of what you can book in December from Travelodge:
Saturday 5th December: JUST £25 A ROOM!!!! Aberdeen Central.
Sunday 6th December: JUST £8 A ROOM!!!! Wirral Eastham or Bromborough.
Sunday 13th December: JUST £17 A ROOM!!!! Birmingham Central Bull Ring.
Sunday 20th December: JUST £12 A ROOM!!!! Pontefract Ferrybridge A1.
There are obviously loads more to choose from, and prices vary per date and location, but remember to use that promo code and save £15 off your booking.
A tip is to look for a Travelodge on the edges of cities to get the cheapest rooms.
Thanks Gooner!
Image Credit: Parenting without Tears