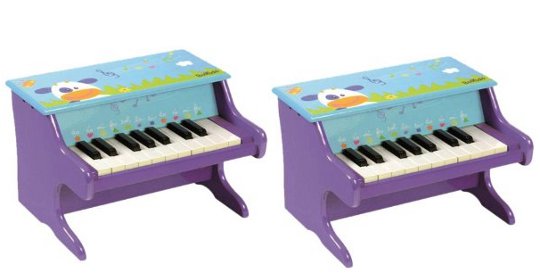 There's 54% off the Boikido My Piano Toy at Amazon, selling for £32.49 instead of (a rather over the top) £71.00.  There isn't free delivery on this one, so you have to add £4.95 to the price.
Play pianos can be so much fun for children, and a great introduction to music, so this piano, although definitely a toy, can be a good start.
It's a bright and colourful piano with pictures and bold colours to appeal to boys and girls and is a real 18 key wooden piano.
The reviews on it are really mixed and some people loved it and some hated it. What most agree on is that it is sturdy and withstands a fair bit of banging. They do seem to be a bit hit and miss in the quality control department, however, as a few people have said that their first order arrived broken and they had to either fix or replace it, so do be aware of that
The sound is that of a toy piano, but apparently not as bad as most toy pianos, so that's a good thing!