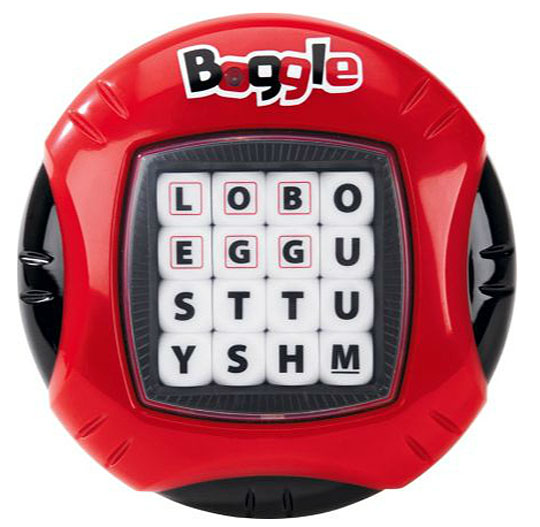 Argos are selling the rather fabulous Boggle word game for £7.99, rather than its £14.99 original price.
Of course this isn't the old Boggle from back in the day, oh no; this is 'all new Boggle' - just in case you aren't familiar with Boggle, let me enlighten you...
There are 16 dice that sit in a grid and you have to make as many words as you can (of three letters or more) using adjacent letters in three minutes.
In the 'olden days' it was a bit cumbersome - although we didn't know it at the time - as the dice container had a square box on the top of the grid to contain the dice when you shook it to scramble the letters.  But it came off and if you still have an original Boggle with all 16 dice intact then you're clearly able to work miracles, and perhaps you should try your hand at solving world peace!
NOW Boggle is all self-contained in its own capsule 'thing': the lid doesn't come off, so you can lose any of the dice and the timer is electronic (you'll need to buy a C battery to power that, as it doesn't come included) - very advanced compared to the sand timer we had to work with as kids.
You can arrange to have your Boggle game delivered to your home, but it'll cost you an additional £3.95; rather go for the free click, reserve and collect option.
Thanks to abhi at HUKD