One Body Yoga And Pilates Set £6 @ Tesco Direct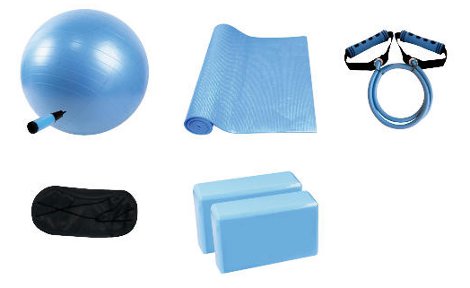 There's a huge discount on the One Body Yoga and Pilates Set at Tesco Direct. Normally £25, it's been reduced to £6. That's a brilliant saving of £19, which is hard to find fault with.
It's all fine and well to wait for spring to start the return to fitness and 'getting back in shape' drives, but wouldn't it be lovely to get to the end of winter and not really need to get back in shape? A girl can dream, right ;)
The One Body Yoga and Pilates set comes with a gym ball and pump, 2 mini weighted balls and a workout DVD. The image shows a few other bits and pieces and some of the reviewers  say they received everything that was shown in the picture, while others say they didn't. The description only includes what I said above.
So, it seems a little hit and miss, but really, at the price it's still okay, because just the ball on it's own will usually cost more.
Thanks to lucerysmum at HUKD