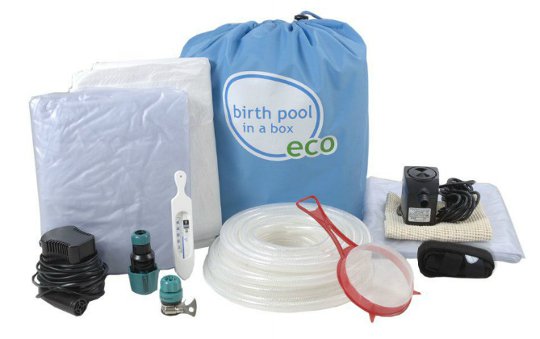 Boots are selling the Birth Pool In A Box at £20 less than normal, selling at £156.95.
The Birth Pool in a Box has a reputation for comfort, safety, practicality and reliability that makes it the first choice of personal birthing pool.
The comprehensive Deluxe Kit includes: The latest Birth Pool in a Box Eco Regular Plus pool, 1 disposable liner, electric inflate-deflate pump, 15 metre filling hose, AC submersible water pump to empty the pool, 2 types of hose-tap connector, fitted heat retention cover, strainer, non-slip floor mat, large floor sheet (3 x 1.9m), and a digital thermometer.
The Birth Pool in a Box Eco Regular Plus is an enhanced replacement for the bestselling Eco Regular pool with 3 upgraded features:
External height increased by 5cm (2") to 76cm (30")
Inflated floor thickness increased by 2.5 cm to 7.5cm (3")
Integrated cupholder added to pool and liner
The pool is generously-sized for women up to 6' (182cm). Water is emptied from the pool using the submersible water pump. Setup time 20-30 minutes; water filling time 40-180 minutes depending on your hot water system.
Orders containing bulky and heavy items are not available for free delivery or collect from store and are usually delivered within 5 working days at a cost of £5.50