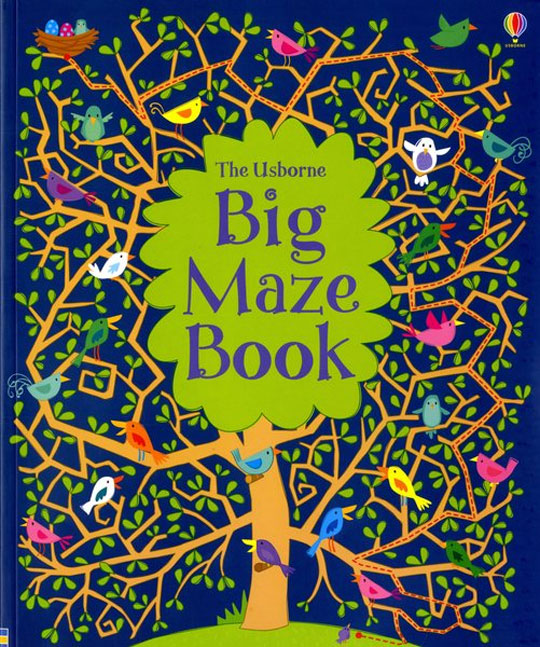 The Book People are selling this Big Maze Book for £2.99 rather than its full list price of £7.99 - with a couple of codes, you'll be able to pick one up for £2.70 and get free delivery too.
I know the kids have only just gone back to school after half term, but it's time to get planning for the school Easter holiday as it's early this year.  I always loved doing maze puzzles when I was little; in fact, I still love doing them now - there's something so incredibly satisfying about finding the right path through the maze and getting to the end.
There are 50 completely different mazes to work through, the challenges get gradually more difficult as they help children develop both problem solving and visual recognition skills.
The art work is bright and colourful - so the mazes aren't just your bog standard black lines on a page which require navigating through; there are extra puzzles to solve, and challenges to complete too.
Now, about those codes:  just remember to enter WHAM and FWELLB at the checkout to get an extra 10% off and free delivery (thanks to basil3, Andius and wishihadadonkey at HUKD for the codes)
Happy Mazing!