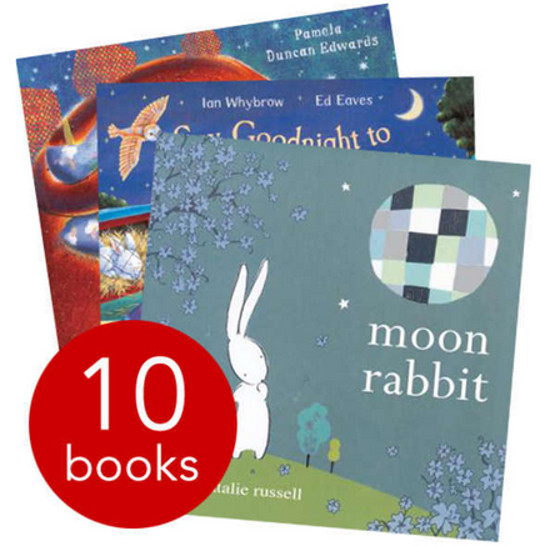 I'm never sure with the Book People whether anyone actually ever buys things at the rather exorbitant RRP prices, or whether those are just there to con wannabe savvy shoppers into thinking we're grabbing a huge bargain.
That's pretty much the case with the Bedtime Fun for Everyone Collection that's on offer today. They say the RRP on it is £60.50 but their price is £9.99 which is much mire like it! Add the code SIMPLE for free delivery too.
Bedtime Fun for Everyone Collection includes ten wonderful stories to share with your child as they drift off to sleep, including those from Julia Donaldson, Ian Whybrow, Jill Murphy and other well known names.
Including just the right combination of soothing stories and exciting tales, this collection will leave you well prepared when it comes to tucking the little ones in for the night.
Books in this collection are:
Bedtime Billy Bear
Dinosaur Sleepover
Peace at Last
Moon Rabbit
One Ted Falls Out of Bed
Say Goodnight to the Sleepy Animals
Room on the Broom
We Love Bunk Beds
The Shark in the Darkness
Whatever Next!
Thanks to Andywedge at HUKD