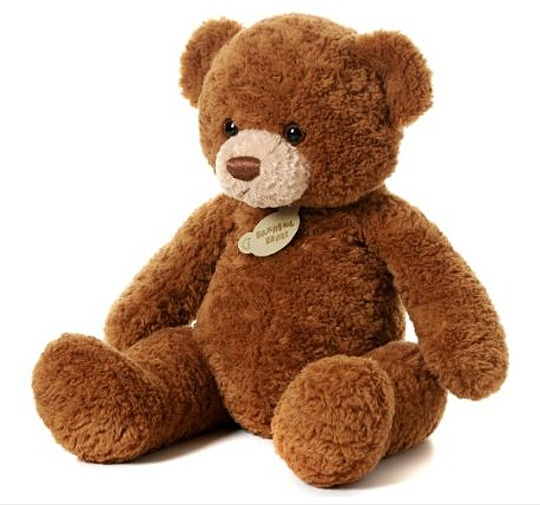 Oh my goodness, this brown teddy bear - his name is Bashful Bear - is just GORGEOUS and he's only £8.42 instead of £24.99.
Just LOOK at this brown teddy bear, he's gorgeous beyond belief - in fact, I'm seriously tempted to buy him just for ME so that he can sit somewhere nice in my bedroom - perhaps on the windowsill so he can look out the window at the horses in the field.
My youngest son's name is Edward and ever since he arrived we've called him Bear (as in Edward Bear aka Winnie the Pooh; NOT, I just like to point out, because of Bear Grylls, who's name is also Edward!).
Ever since then we've also been extra 'sensitive' to REALLY cute teddy bears; Edward has a little brown teddy who's name is - bet you can't guess - Little Brown Teddy and this lovely Bashful Bear would make a fabulous big brother (Big Brown Teddy, perhaps?!) for him.
Bashful Bear is full of beans, so he can sit upright by himself, is 19 inches tall and suitable for young bear lovers aged three years and older.
Thanks to wishihadadonkey at HUKD