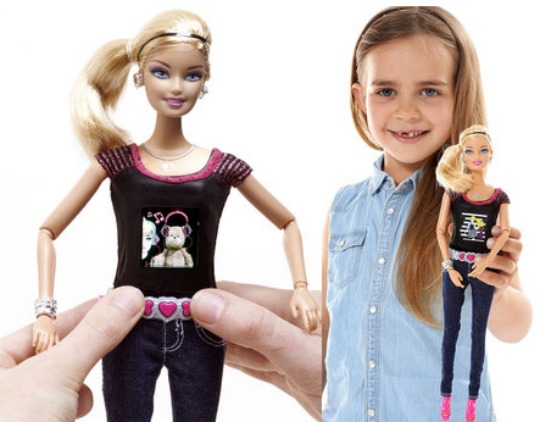 Wow! I have never seen a Barbie like Barbie Photo Fashion Doll before. Toys R Us are selling these for just £14.99 which is a massive saving from £49.99. We are all sick of the sight of toys just now, but this is worth tucking away for upcoming birthdays or even for next Christmas!
Never did I ever think you could get a doll that you can take selfies on! Well with this Barbie Photo Fashion Doll you can! In fact this very techie doll can store up to 100 images! Be careful though, kids plus cameras can equal trouble at times...because no-one wants to see daddy's bare butt hanging out of the bed!
The pictures that can be taken at the press of a button become in view on Barbie's T-shirt. This doll has scored five stars by fifteen reviewers on the Toys R Us site, and it's always good to take those into account.
The postage is a steep £4.95 at Toys R Us but they do offer FREE reserve and collect which is always good.
Thanks to lilliesmummy11 @ HUKD